OTOY and Epic Games announced the release of OctaneRender for Unreal Engine at Siggraph this week and how exactly the two major 3D pipelines will work together. This collaboration will give artists the tools to create even greater cinematic experiences, from real-time previz to archviz.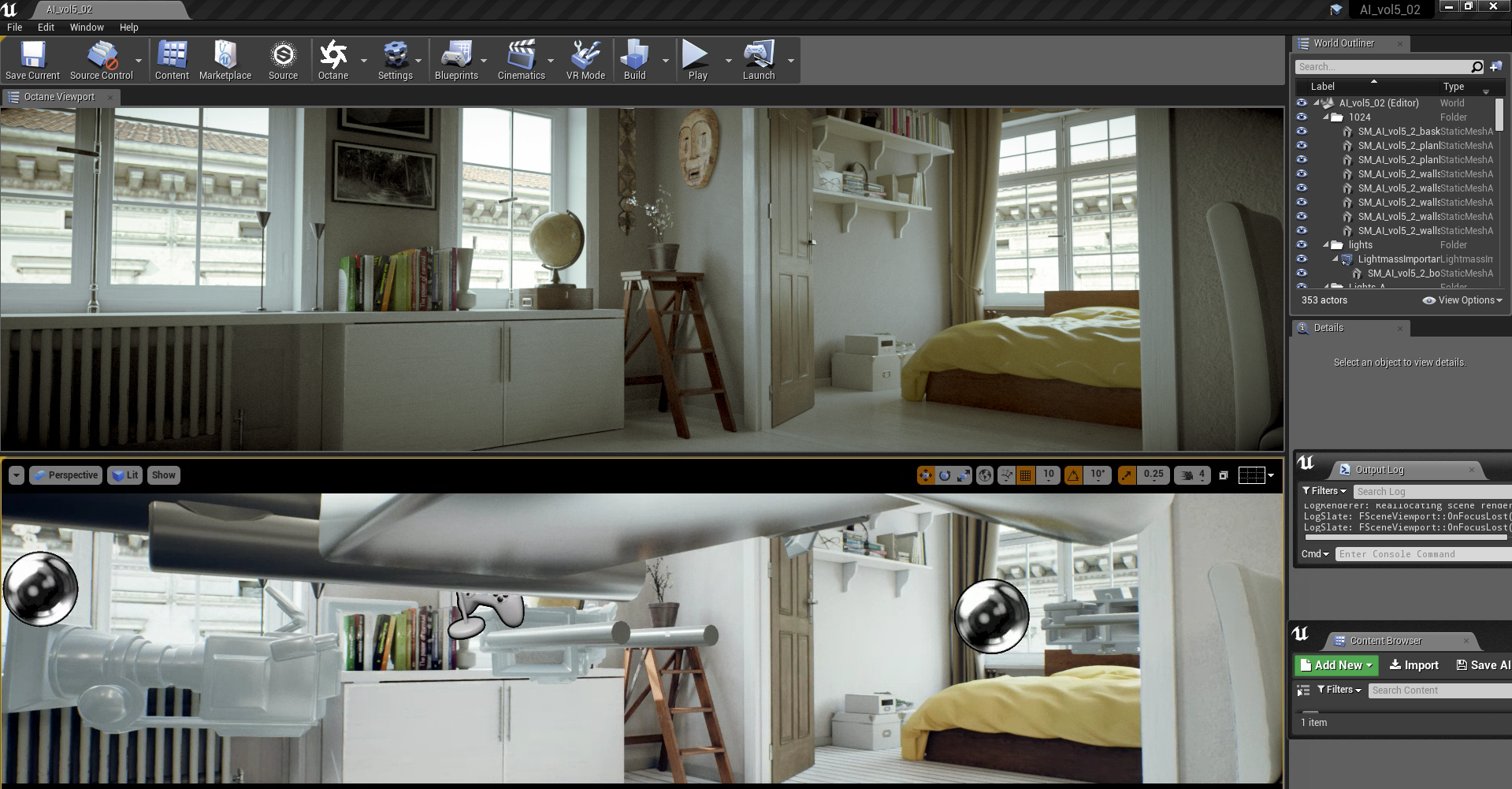 OctaneRender For Unreal will allow artists to import, export and mix ORBX interchange assets from 2 dozen Octane DCC integrations. Octanes Materials and Node Graphs will be 100% accessible though Unreals Node Editor. This allows the ability of cinematic renders from within a real-time engine, allowing artists to work in real-time with no decrease in quality.
The new Plugin will compliment Unreals ray-tracing features and provide a even glossier finish. Octane will also provide a final frame rendering natively within Unreal Engine for the first time.
Octane for Unreal Engine features:
OctaneRender fully integrated into Unreal Engine 4's node editor with intuitive scene navigation and easily accessible render passes within UE4

The automatic and fast conversion on Unreal Scenes and materials into Octane.

full integration of OctaneRender 2019 features including: Layered Materials, OSL Vector Displacement, OSL Volume Shaders, Universal Camera with OSL Distortion Maps, all-new Light and Geometric Primitives, Fast Spectral Random Walk Subsurface Scattering

AI Light, AI Scene, AI Spectral and Volumetric Denoising, and Out-of-Core Geometry, UDIM Support and Light Linking for production-ready final rendering

Octane Vectron and Spectron – fully procedural node-based Volumetric Geometry and Lighting for infinite detail and granular lighting control

The OTOY ORBX format will support over 20 of the industry leading 3D tools including – Cinema4D, Autodesk Maya, and 3ds Max. this allows artists to drag and drop scenes from these tools straight into Unreal Engine.
This Support between Octane and Unreal Engine is a massive milestone for Unreal Engine. To have full suppor for a leading render engine like OctaneRender is a clear sign of how the 3D industry is turning to totally real-time pipelines.