This week Unity acquired Ziva Dynamics as part of it's laser-focus on democratizing tools for creators, bringing ability to all, not just the few. Ziva Dynamics is one of many to be acquired by Unity in recent months joining the likes of Weta Digital, SpeedTree, SyncSketch, Pixyz, and RestAR.
What is Ziva Dynamics?
Ziva Dynamics is the Life-like CG company blurring the boundary between the virtual and physical worlds. The Ziva team has deep expertise and understanding of complex anatomical simulation and real-time artistry tools. Their technology is paving the way for lifelike real-time characters and scalable, accessible workflows.
Ziva character technologies harness the leading methodologies from engineering and computer science to rapidly produce the most accurate and scalable character results. Ziva fundamentally changes the character creation process, while providing greater control, speed, and capabilities to artists of all levels.
Dont Take Our Word for it, Listen to Ziva
Ziva and Unity teamed up to make the announcement through Emma, Ziva's very own digital human. Emma is powered by machine learning and is running in real-time within Unity. Her model was trained with over 30 terabytes of unique 4D data using the ZRT Trainer, which enables her to emote over 72,000 trained shapes and achieve entirely novel face poses.
Delivering this kind of fidelity in real-time is ground-breaking. As Emma described in her own words, it's the result of sophisticated technology that leverages leading practices from machine learning, deep learning, and biomechanics. Ziva's technology is designed to power anything that deforms, in any size, and in real-time, whether human, creature, clothes, realistic or stylized, low or high fidelity.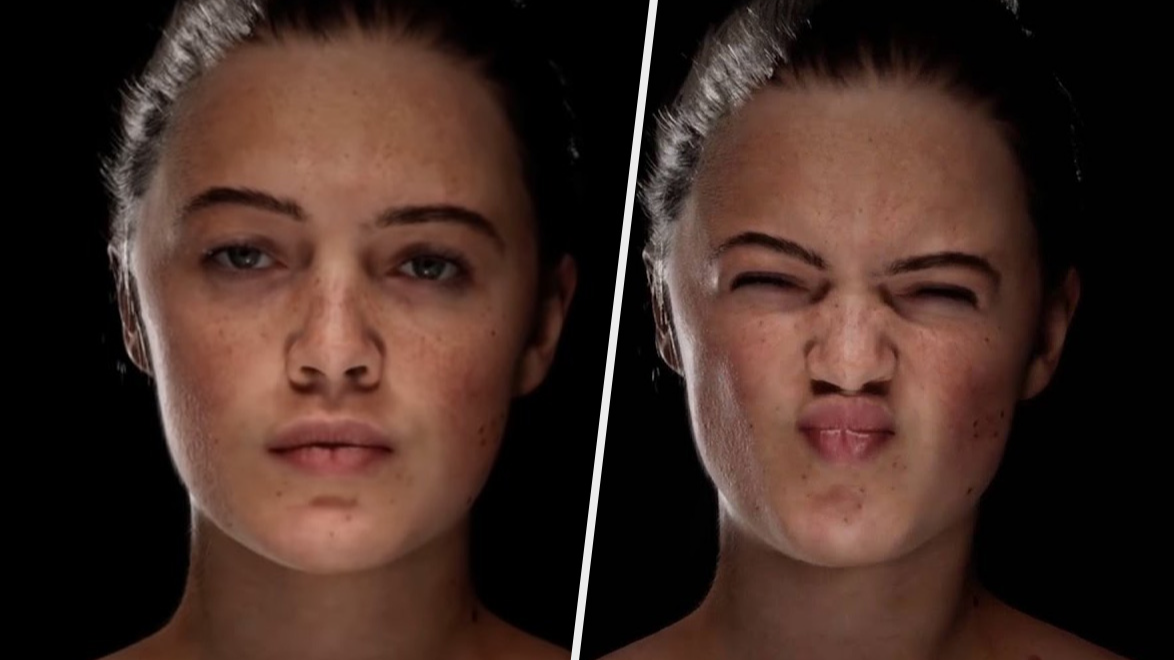 What Ziva Dynamics Means for Unity Artists?
Through the acquisition of Ziva, Unity aims to further democratize Ziva's tools to allow artists, regardless of skill level, to easily and quickly create digital characters.
Additionally, Unity can also accelerate the process of bringing Weta tools to real-time 3D through the cloud with the power of machine learning. Ziva has already solved the challenge of bringing complex film-quality simulations to RT3D. Unity aims to make the creation of believable digital characters accessible to a wide range of platforms and artists, at scale.